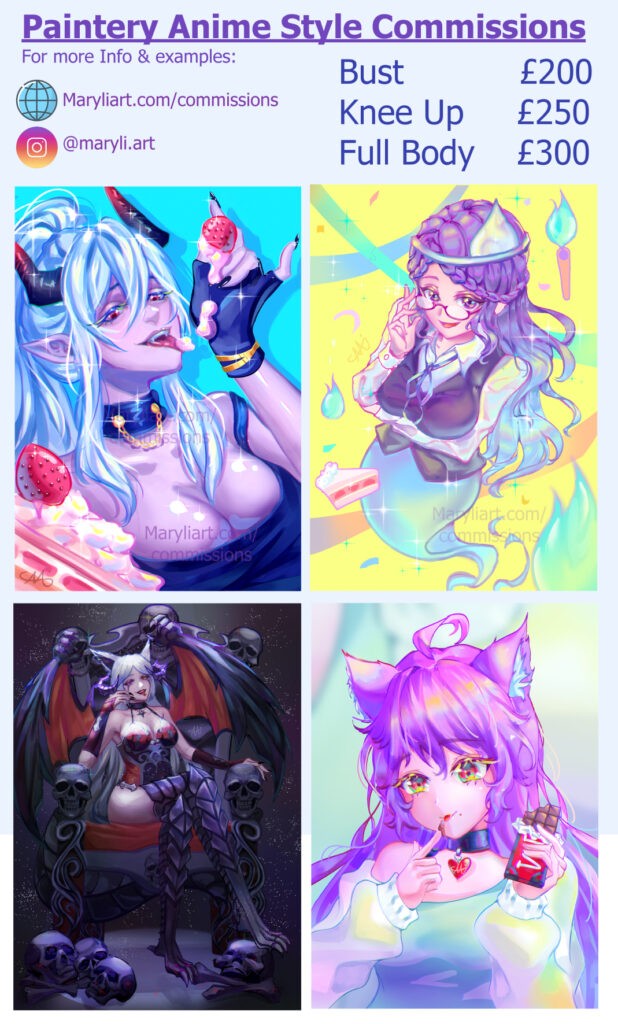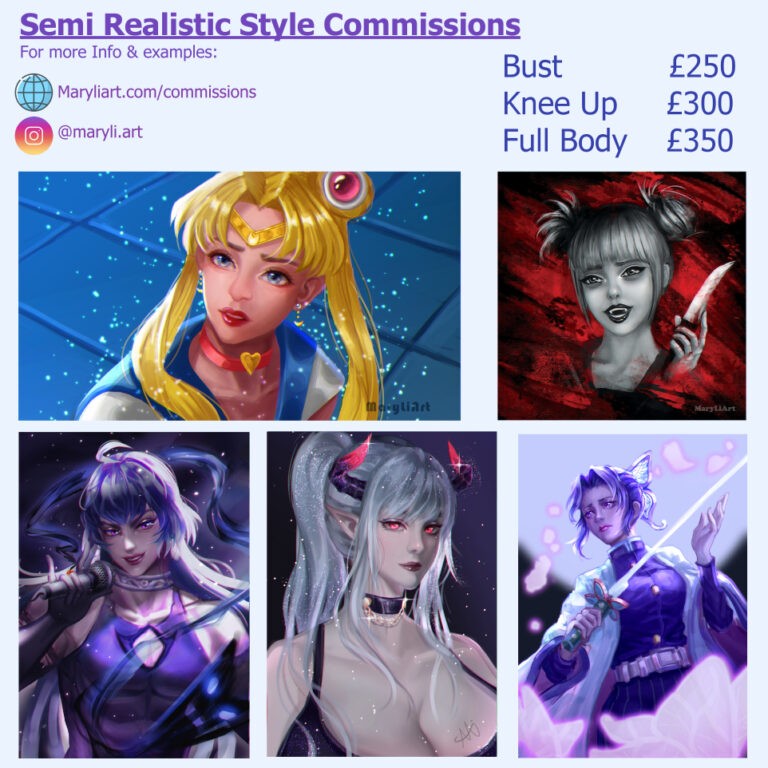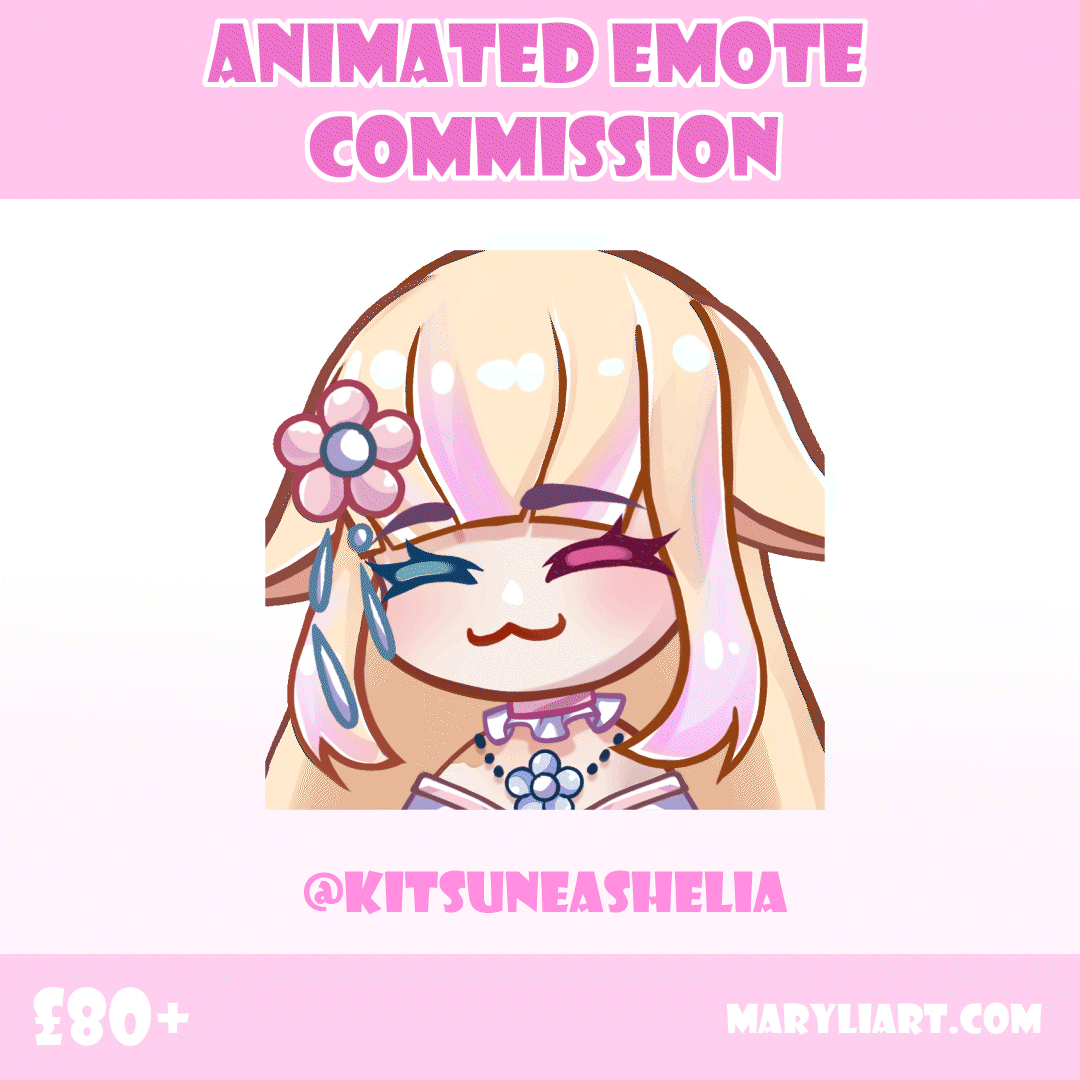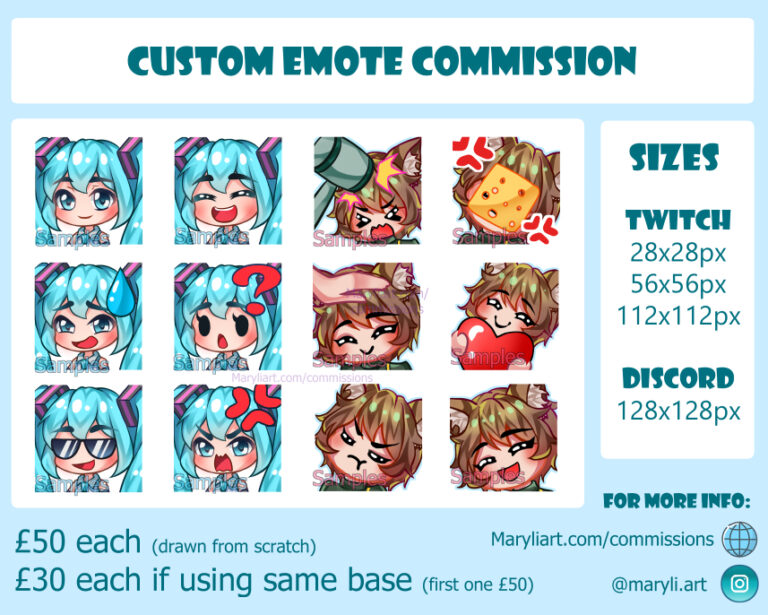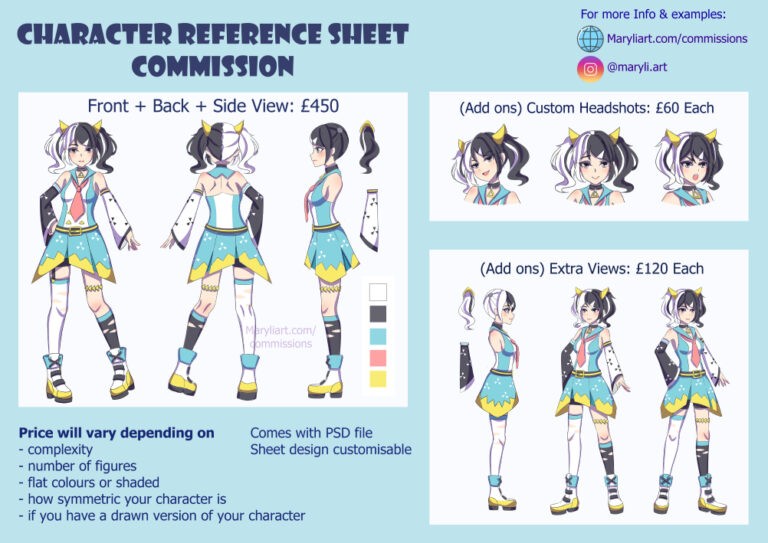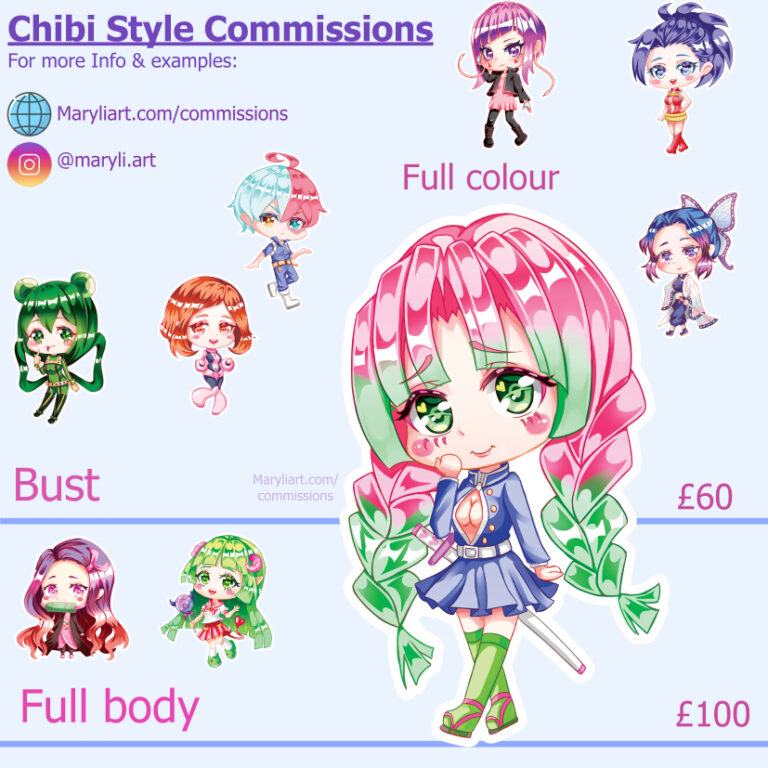 GENERAL
Please read the ToS carefully!
By commissioning me, you agree to my ToS
I have the right to accept or decline your commission request
You must be 18+ and legally able to commit to an agreement or have a legal guardian to make this agreement on your behalf.
All commissioned work and deliverables are digital, there are no physically shipped goods to receive.
Any questions feel free to contact me. Contact info below
COMMUNICATION
Communication is needed for discussing commission details, sharing work-in-progress updates, making revisions, asking for approval before moving on to the next stages etc
Communication channels include, in the order of preference:
1- Discord: maryliart
2- Twitter: https://twitter.com/MaryLiArt1
3- Email: maryliart@gmail.com
4- For any other means of communication please let me know when you submit the request form
Feel free to contact me anytime if you have any questions.
Please make sure that your given contact info is correct and that I am able to reach you there, for example:
– Discord: Make sure that you do allow friend requests
– Twitter: Make sure that you have messaging enabled
Pre-Commission Workflow
1- Fill up the request form in Vgen (https://vgen.co/MaryLiArt) or Fill up the contact from at the top of this page

2- I'll get in contact with you if I decide to take on your commission
If you don't hear back from me within 14 days, it either means that I've decided to not take on your commission, or I was not able to get into contact with you from the contact info you've provided
3- After I get in touch with you, please reply within 14 days or I may have to put you further back on the waiting list
4- We can then discuss in more detail what you're looking for
5- I will provide you with a timeframe and final quote
6- If you're happy to go ahead with the commission, I will create an order for you
7- I will then start working on your commission when the agreed date arrives
Commission Workflow
I will show you work-in-progress photos at each stage and only move on to the next stage after your approval
Main stages for illustration/ emote commissions
1- Rough sketch
2- Clean sketch + base colours
3- Shading
4- Final
Main stages for Live2D vtuber/ animated emote commissions
1- Rough sketch + design ideas
2- Clean sketch + base colours
3- Shading
4- Cutting
5- Rigging
6- Finish + vtuber model set up support
Final file sharing – will be done through google drive, but if you prefer a different method just let me know
REVISIONS
During the sketching stage, as many as needed as long as not too different from the original request.
After lineart and base colours, minor changes can be made
Revisions may affect progress and timeline
PAYMENTS
Currenty is in British Pounds
Prices may vary or change depending on complexity, requirements and/or additional requests.
Payments made through Vgen's payment system/ paypal invoice or Kofi

Pay in full upfront for commissions under £100
Payment in instalments is accepted I will only work for as much as I've been paid. Each instalment payment must be at least £100
When paying in instalments, work-in-process images and updates will be in low resolution. I will only send the final files after full payment's been made
You agree that you will not issue chargebacks and the refund policy mentioned below will be followed
Businesses, agencies, groups and other organizations should contact me to discuss arrangements in more detail
Reservation
As there may be a waitlist, the start date may be in days/ weeks/ months
For commissions that are above £100 and start more than a month in the future, you will need to make a downpayment of at least 10% of the total commission price to reserve your commission slot.
Once you've made the first payment, you will be added to my confirmed waiting list.
Delay in the payment may result in a later start date or cancellation of the commission
The reservation fee is non-refundable if you decide to cancel the commission
DEADLINES AND DELIVERY
The start date varies depending on the waitlist queue
Deadline varies depending on the commission type, complexity, workload etc
The start date and deadline will be discussed and finalised in the final proposal.
Rush order options available with an extra fee, will also be discussed if needed.
Possible reasons for deadline delays
– Delay of payment on your part
– Making revisions
– Delay in communication on your part
– Delay on my part due to various circumstances etc. In this case, a partial refund can be requested. Please see the REFUND section below for more info
REFUNDS
No refunds after the start date unless initiated by me
No refunds after a commission has been completed
There are no full refunds
A refund can be requested 1 month after the deadline if work is still not completed and if I am the sole cause of delay and there was no new timeline agreed upon. The amount depends on the situation.
USAGE & INTELLECTUAL PROPERTY RIGHTS
ARTIST
I, the artist, maintain all rights to my artwork
– I will be posting commissioned work on my socials and portfolio. If you do not wish it to be shown anywhere, or want me to wait a while before posting, please let me know.
CLIENT
You can not claim the artwork as your own
Please credit my work by linking to at least one of my socials/ vgen profile or my website maryliart.com
Reselling of my artwork is not allowed
If transferring ownership, please contact me first.
You must not edit, trace or modify Work in any way without prior permission from me
Usage of work for AI (artificial intelligence) tools, platforms or programs; ML (machine learning) tools, platforms or programs; AI or ML training; NFT; blockchain; or other for-profit platforms/purposes, is strictly prohibited.
All work can be used for personal purposes
– display on social media accounts for promotional purposes with no direct monetization such as profile pictures, banners, and posts; print and framing in personal spaces
All work can be used for basic commercial purposes listed below
– promotional use on social media such as profile pictures and banners
– use on streaming platforms/ youtube/ TikTok videos such as emotes and vtuber models
Extended commercial rights (Not Included)
– will cost an additional fee, ranging from 50%-200% of the commission price
– such as using my art on digital/physical merch/ prints/ pillow case etc
– needs to be discussed with me first
If you are not sure where your use of my artwork lies (personal, commercial or extended commercial use), feel free to contact me
Resale of any work done my me is not allowed without contacting me first
For Vtuber models where I drew your model
– you own the vtuber design
– you can not make merch with the art that I drew. But you Can commission another artist to draw your design and use that for merch if allowed by the other artist
[Vtuber Commission] Which face tracking software can I import the model in?
Once I'm done rigging your model, I will send you your model folder. You can import this folder into Facerig, Prprlive, Vtuber Studios. (there may be other face tracking software that works with it but I only know the 3 mentioned)
[Vtuber Commission] Will you help me with the import process to the face tracking software?
Yes, I will show you how to import your model if you're using Facerig, Prprlive or Vtuber Studios. I can also show you the setup process to obs studios too if needed.