Title: Figures from life
Author: Patrick J. Jones
Publisher: Korero Press Ltd
Year: 2018
Number of Pages: 158
Available at: Amazon
About the Artist
---
PATRICK J. JONES is an award-winning sci-fi and fantasy artist and teacher. His work is collected and published worldwide, and his client list includes such companies as Disney, Lucasfilm and Roc books.
Book Description
---
In this companion volume to The Anatomy of Style, which covers the foundational techniques o drawing the human figure from life, artist and teacher Patrick J. Jones explores the discipline's more challenging aspects, both technical and philosophical.
In this highly detailed and innovative book, Patrick recreates his live figure drawing workshops and demonstrates, step-by-step, his unique methods for accelerating your life drawing skills and enhancing your creativity. The result is a masterclass in drawing the human figure with emotion, ease and developing your individual style.
Key techniques and topics including foreshortening, structure, gesture, rendering, and measuring with rhythm, are explained in a clear, concise, and conversational style. Also included are Patrick's latest anatomy and drawing study sheets, which feature a wealth of essential drawing notes, style tips, and at a glance memory clues. (Taken from the back of the book)
Contents
---
Here I will give you a quick summary of what you can expect from each section.
Introduction
Talks briefly about his first book The Anatomy of Style and his workshop, also about an artist's learning journey and motivation.
Part one: Gesture
Talks about how to drawing quick gestures with rhythms and what kills the gesture and make your drawings look stiff.
Part two: Short poses
Step by step drawings on how he approaches short poses.Talks about how he manages his time during a short pose.
Study sheets on the female figure, compression, overlapping forms and some anatomy tips and study.
Part three: Long poses
Step by step drawings on how he drawings long pose drawings. Shows how he manages with unfamiliar materials
Study sheets on the female anatomy, the glutes and the back
Part four: The artist's studio
Step by step drawings. talks about how he tackles drawing from photograph and life. How he thinks about anatomy and keep them in check when drawing.
Study sheets on the male figure, arm and hands
Part five: The rhythm of life
Step by step drawing on how to draw with foreshortening and more style tips.
Study sheets on foreshortening and bone landmarks.
Part six: Love devotion surrender
Talks about how giving your models emotion and having a theme help you draw with more expression. The importance of contrapposto(balance).
Study sheets on the head male figure and contrapposto.
Afterword
Some selected artworks by Patrick which are being published for the first time in the book.
My Experience
---
I enjoyed reading this book and has learnt a lot of new techniques and tip on anatomy landmarks and drawing with more expression and style. I think compared to the previous book The Anatomy of Style, this book focuses more on the style and expression part of the drawing process while The Anatomy of Style talked more about structure and anatomy. I've made a book review on The Anatomy of Style if you wish to read it.
From reading this book, I've learnt that drawing every detail isn't always going to make your artwork look better, sometimes less is more and that the viewer's imagination can do wonders. I've tried out various new art materials mentioned in the book and took note of some of the useful advice on drawing with style and expression that changed how I approach my figure drawings. I feel like my figure drawings have definitely changed for the better after reading Patrick's 2 books. They feel more fluid, energetic and structured. I'm sure with more practice and experimentation I'll end up with a style that I like. I'll show you some of my recent artworks after reading the 2 books down below.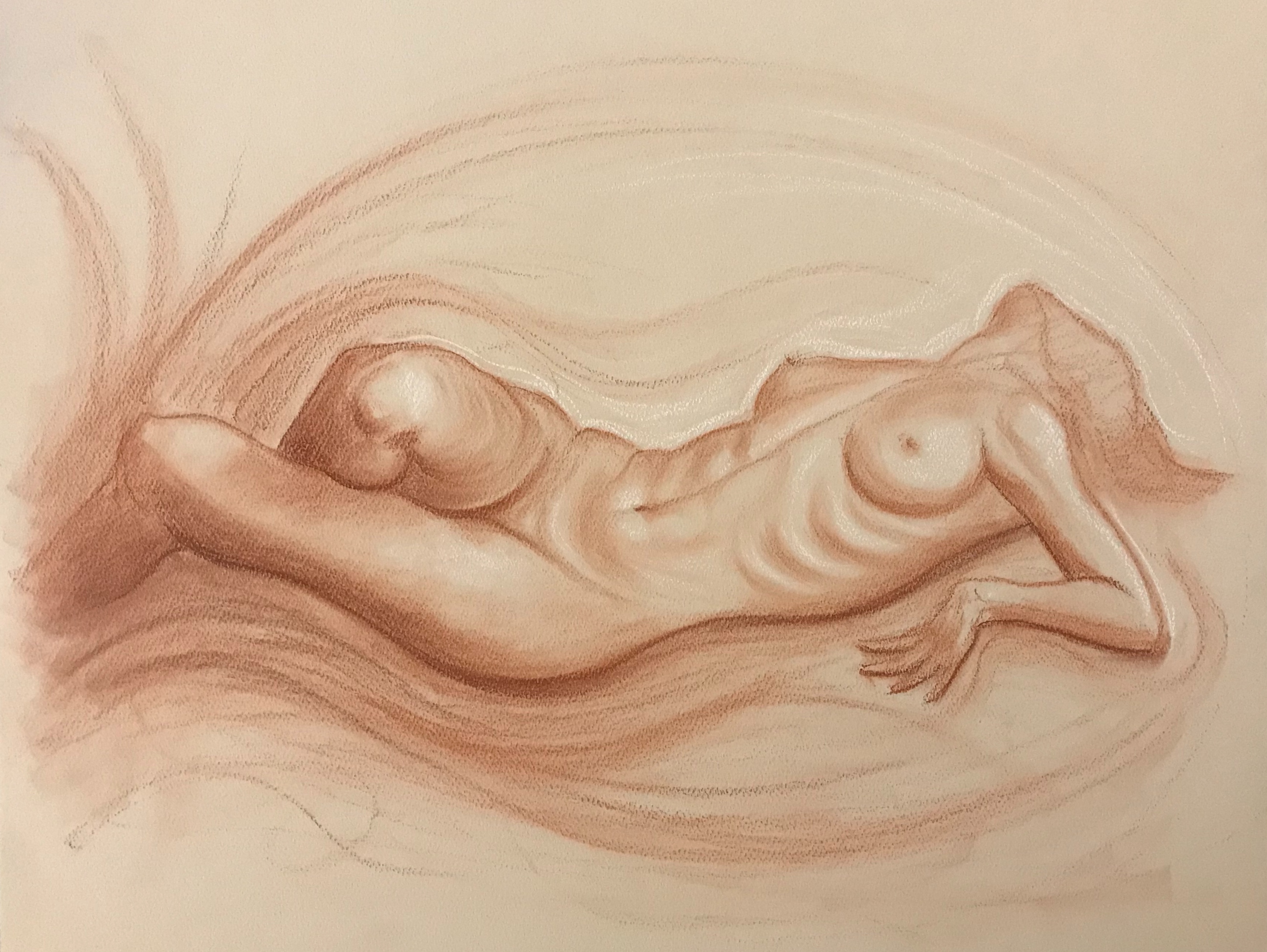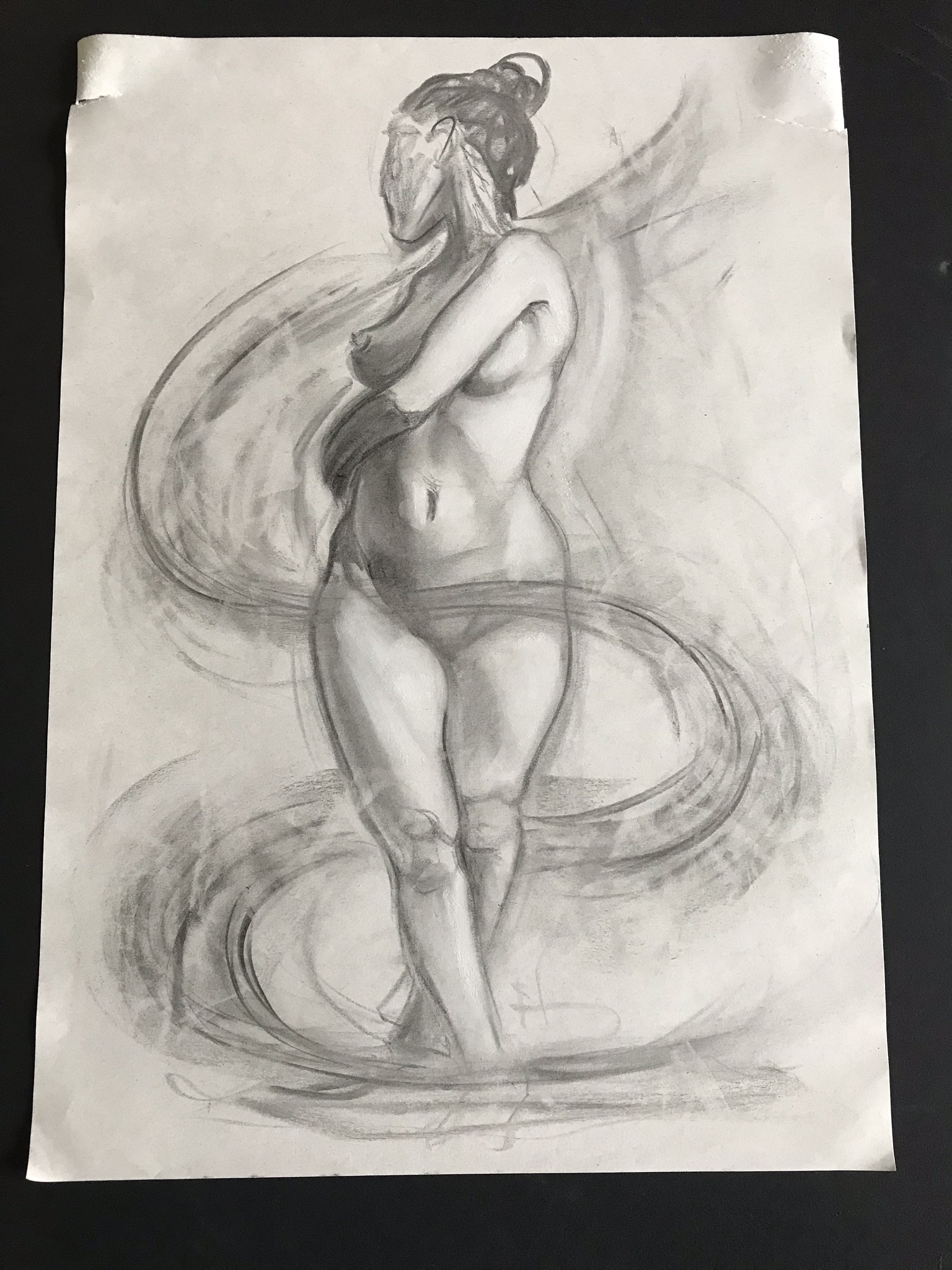 Interested? Get the Figures from life book here!
Conclusion
---
This book is great for those who wish to step up their figure drawing game with more gestural and expressiveness. When I first started figure drawing, just simply getting the proportions right was difficult. After I was able to draw the figure in proportion, I got stuck in my stiff drawings and didn't know where to go from there. After I stumbled upon Patrick's artworks, my first thought was that I want to draw with style like him. I was happy to find that he has books on anatomy so I bought the first book The Anatomy of Style without hesitation. After reading this second book, I can say that my figure drawing has changed drastically, in a way that I like. So this book is definitely good for people who are already being figure drawings for a while and not sure what to do next to improve their drawings.
Even for beginners or non-artists, it's still a nice book to read to learn about how expression and feelings are put into a beautiful drawing. However, this book assumes that you have a basic understanding of anatomies such as the skeletons and muscle groups. But I'm sure they will be useful once you've learnt the basics on your own if you're a beginner.
The next book that I'm interested in getting is Oil Painting Techniques by Patric. I've been on a break from oil painting. Once I get back to oil painting I'm sure I'll also learn lots of useful things from this book.
I hope you've enjoyed reading this post and found it useful. If you get the book using the link I've provided I get a small commission which helps me keep reviewing more art products.
Get the Figures from life book here!
Some of my other art book reviews:
Below are some photos from the book