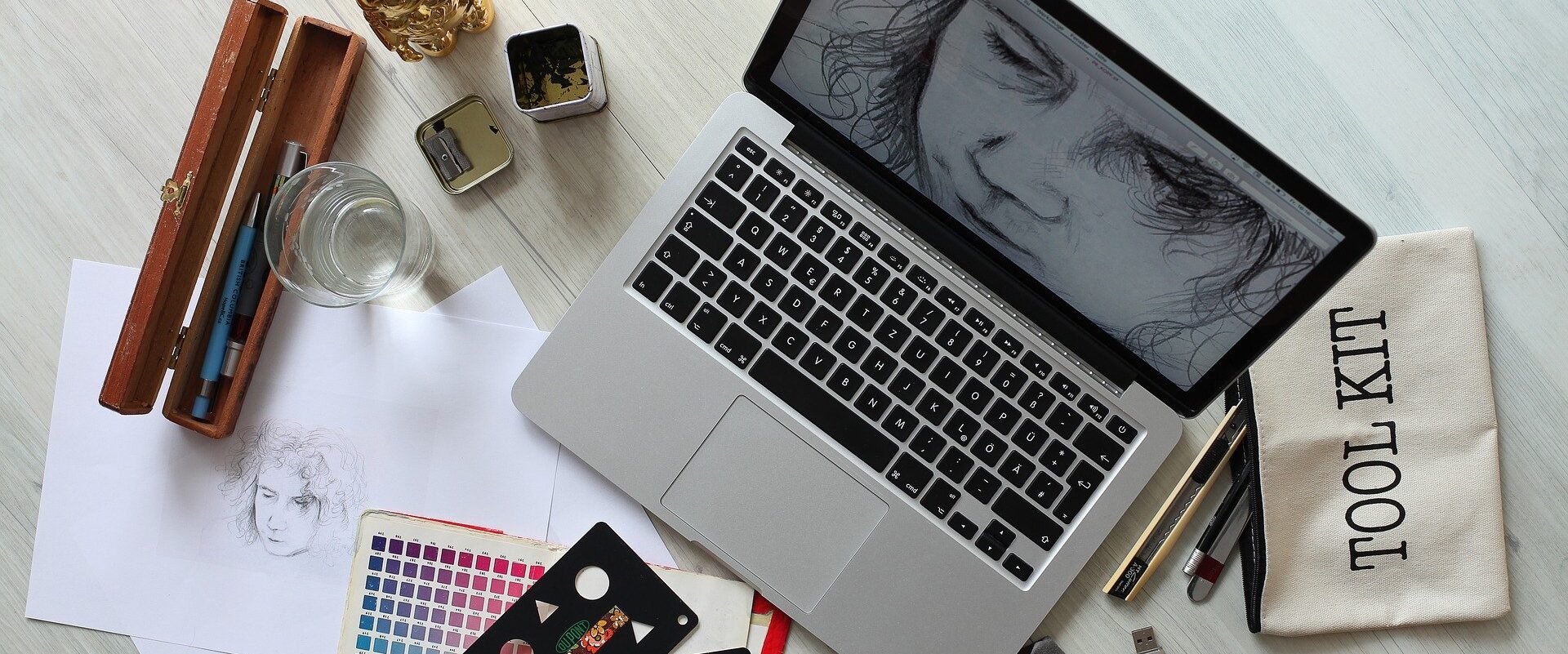 With the current lockdown, many of us are stuck at home. What else to do with the sudden abundance of free time than to rekindle your long lost passion for the creatives. If you want to try your hands at drawing or painting but are put off by all the setting up and cleaning up that comes with traditional drawing mediums like watercolours, oil painting, pastel drawing etc, then fret not, for the convenience of digital art is here for you. All you need is a computer and a drawing tablet and you will be blessed with days and months of drawing, with minimum to almost no hassle in setting up and cleaning up!
If you are just starting off in digital art or want to start but not sure how and where to start, this post is for you. I will be talking about the different tools you'll need to start digital drawing for beginners and which one will suit your current needs better. After reading this post, you should have enough knowledge to take your first steps towards your journey in digital art.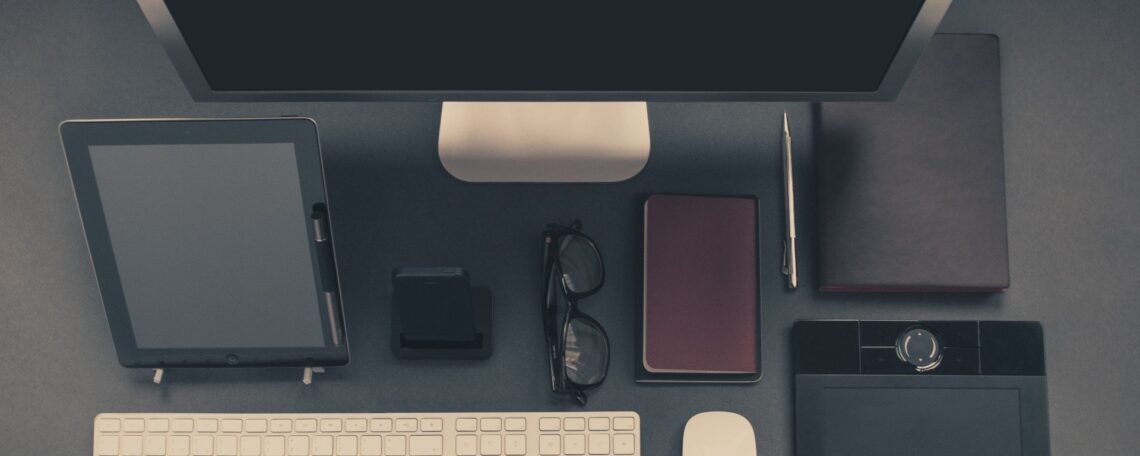 Hardware
Digital painting is all about painting with digital tools! So getting the right hardware is important. To start digital painting, you'll either need a laptop or computer and a digital drawing tablet, or a tablet like the Apple iPad or Android tablets and a stylus. I will go through what each of those is and what you need to look out for when deciding which one to get.
Laptop
There are a few things that you need to consider when deciding on a laptop for digital painting, the amount of storage and RAM.
Storage
The amount of storage available in your laptop is important if you are going to do lots of drawing and on very large canvas sizes or very large resolution. You will also need space to store your layered image files from your painting programmes which will also take up space. The number of layers, the size of your canvas and resolution will all contribute to increasing the size of your files. 
My first laptop had only around 250GB of storage, it filled up very quickly, especially since I use photoshop and work on large files. I had to use an external hard drive for extra storage. My laptop now has a lot more storage, around 1TB, so I don't have to worry about running out of space on my laptop any time soon.
RAM
This stands for random-access memory, it's the computer's processing power. For intensive digital painting software like photoshop, more ram will be needed to run it smoothly. While for less intense painting Softwares like clip studio paint, they will need a lot less ram to operate smoothly. 
From personal experiences, 8Gb of ram runs photoshop fine if you're only working on small files, if you work on large files in photoshop, at 8Gb of ram it will start to lag. It lagged very badly for me but after I've upgraded to 16gb, there's no problem with lagging even when I'm working on larger files. I now work at around 4000x4000px at 350-400 dpi, it would have lagged so much on my old 8gb ram laptop. 
If you're on a budget and can only get an 8gb ram laptop, painting software like Krita, clip studio paint, paint tool sai etc will work fine on it and they are all good painting software for beginners.
Drawing Tablet
There are 2 different types of drawing tablets: display and non-display tablet.
For non-display tablets, it will no
rmally look like this: a flat tablet, sometimes with a few express buttons on it. You connect it to your laptop or computer and draw on the tablet and it will show up on your laptop screen. It replaces your mouse. Usually comes with pressure sensitivity.
For display tablets, it will often look like this: a tablet with a screen that displays your laptop screen and you can draw on it and see the change on the display tablet. It's like a monitor you can draw on. Comes with pressure sensitivity. However, it's a lot more expensive so if you're on a tight budget the non-display tablets will suit you better.
Which one to use depends on your personal preferences, personally I prefer the non-display tablets because for display tablets my head usually have to tilt slightly downwards and this gave me lots of neck aches. For non-display tablets, I look forward straight on my monitor screen so my head is always upright and I don't get any neckache even with long hours of digital drawing. So if you get neck aches easily, this may also be something to take into consideration.
Tablet
Smart tablets like Apple iPad or Android tablets have digital drawing apps available on them too. They are also portable so you can bring them anywhere to draw.
I use the Procreate drawing app that's only available on iPad. Some other drawing apps on tablets that you can try are: ibis paint, medibang paint, Autodesk sketchbook etc. Some are paid and some are free to use.
Digital drawing pens or simple stylus
When I first tried painting on my iPad, I simply used my fingers and it was very time consuming and tedious. Then I discovered rubber stylus and it sped up my drawing process, however, it didn't have pressure sensitivity. When I finally tried drawing with pressure sensitivity, it made so much difference in my drawings, it's faster and the drawing process feels more natural. For android tablets, there are many other digital pens that are compatible, I've never had an android tablet so I have no experience with them.
If you're on a budget and can't afford a digital pen with pressure sensitivity, do know that it's not the end of the road for you, even using simple rubber stylus, you will be able to produce amazing artworks as well.

Software
Once you've gotten your hardware ready, it's time to decide on a painting software to use. There are many different digital drawing software available with various tools and prices. If you're starting digital painting for the first time, you can consider trying out some free ones that are available. I'll talk about some of the digital painting software that I've used.
The original purpose is for photo editing, but it's so powerful that it has become one of the industry standards for professional digital artists. Numerous functions and tools to help you quickly edit your artwork. millions of custom brushes available online or you can make your own. You may get overwhelmed with all the options, but as a beginner, you don't need to learn all the tools, just ones that you need for painting. However, it can be pretty pricey as it's a subscription-based software. App versions are available on the Apple app store.
If you're looking for a decent free drawing software, then Krita would be a good choice. This is also the software that I started with when learning digital drawing. It is free to download and use, open-source and has a great community. It is also good for 2D animation, tho I've never tried the animation function myself.
The digital painting software from Japan lets you create digital paintings, 2D animations and comics/manga. It also comes with a huge library of assets that you can use to help your processes for free or paid. I use this software for anime-style drawings. It is a very popular choice among both professionals and hobbyists. It's a one time purchase to use the software, however, if you can wait, there are sales throughout the year that can get up to 50% off. There are monthly subscriptions available as well. It's also available on Apple App Store.
Digital painting application that is only available on the iPad. One time fee of less than £10 so it's very affordable. It is constantly been updated and new features are being added so it's becoming more and more powerful as digital painting software. Since the app can be used on the iPad, it's very portable so you can easily carry it around and paint anywhere you want.
Above are things that I wish I'd knew when I first started digital painting and things that I think are useful to know for beginners at digital painting. I hope that you now have a better idea at which software to try out and what hardware that suits your needs better.
I hope you've enjoyed reading this post and have learnt something new from it. Feel free to leave a comment or ask a question down below. If you purchase anything through the affiliate links that I've provided, I get a small amount of commission( at no extra cost to you!) which will help me keep writing art-related tutorials and posts like this one.
You may also be interested in: